Chinese doctor released after 3 months in prison for criticizing traditional medicine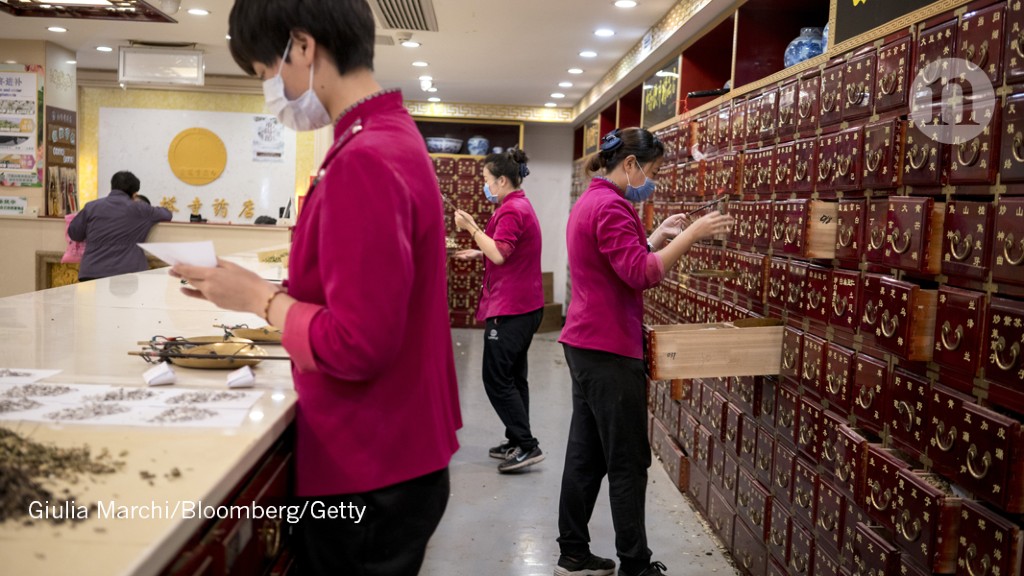 A Chinese doctor who was arrested after criticizing a popular traditional Chinese medicine has been released after more than three months in detention. Tan Qindong had been held in Liangcheng County Detention Center since January, when police said a social media post by Tan Qindong damaged the reputation of traditional medicine and the company that makes it .
On April 17, a provincial court ruled that the police evidence in the case was insufficient. Tan, a former anesthetist who founded several biomedical companies, was released on bail that day. Tan, who lives in Guangzhou in southern China, is now awaiting trial. Lawyers familiar with Chinese criminal law said Nature that the police have one year to gather more evidence or the case will be dismissed. They say the trial is unlikely to take place.
The episode highlights sensitivities regarding traditional Chinese medicines (TCM) in China. Although the effectiveness of most of these therapies has not been tested in randomized clinical trials – and serious side effects have been reported in some1 — TCM has the support of the highest levels of government. Reviews of remedies are often blocked on the Internet in China. Some lawyers and doctors fear Tan's arrest will make people even more hesitant to criticize traditional therapies.
Alcohol claims
Tan's post about a drug called Hongmao liquor was posted on Chinese social media app Meipian on December 19. It has since been deleted, but according to the police report, he alleged that Hongmao's alcohol, which claims to treat dozens of conditions, is "poison". The message also contained health advice for aging patients.
Three days later, the alcohol maker, Hongmao Pharmaceuticals in Liangcheng County of the Inner Mongolia Autonomous Region, told local police that Tan had defamed the company. Liangcheng police hired an accountant who estimated the company's reputational damage amounted to 1.4 million Chinese yuan ($220,000), according to state media, the Beijing Youth Daily.
In January, Liangcheng police traveled to Guangzhou to arrest Tan and escort him to Liangcheng, according to a police statement.
Xia Nan, a criminal lawyer at Huayi Law Firm in Beijing, says the statute under which police arrested Tan, Article 221 of the Criminal Law, calls for punishment for those who spread "false information". "Tan is a specialist with medical credentials, who commented from a scientific perspective," Xia explains. "His comments were clearly not illegal." Liangcheng Police Department did not pick up the phone when Nature called.
Upon his release, Tan told Chinese online media The paper that he didn't deserve to be arrested. Tan said he viewed his time in detention as a form of "life training" and "doesn't regret writing the message, which is what I'm supposed to do as a doctor." of nature attempts to contact Tan failed.
folk therapy
Sales of Hongmao liqueur reached 1.63 billion yuan in 2016, making it the second best-selling MCT in China that year. It was approved for sale by licensed TCM stores and doctors in 1992 and approved for non-prescription sale in 2003. Hongmao Pharmaceuticals claims that alcohol can treat dozens of different disorders, including spleen problems, stomach and kidney problems, as well as back pain.
But Tan's arrest also brought media attention to the company. More than two dozen provincial or municipal health authorities have reprimanded Hongmao Pharmaceuticals over the past decade for misleading advertisements about the therapy's health benefits. This led to a temporary suspension of sales in several cities until the ads were removed.
On April 16, China's drug regulator issued a statement calling on the company to explain the penalties it has received for false advertising over the past five years, to report any adverse reactions recorded during this period and to provide additional explanations about the safety and effectiveness of alcohol. respond to public concerns.
The drug regulator also asked the Inner Mongolia Pharmaceutical Agency, responsible for enforcing the regulator's rules, to take a closer look at Hongmao Pharmaceuticals to make sure its products are safe. The agency threatened to revoke the company's license to manufacture drugs if the company was found to have violated a regulation.
Company response
Hongmao Pharmaceuticals did not respond to Naturemeeting request. However, Wang Shengwang, general manager of Hongmao Liquor production center, and Han Jun, assistant general manager, gave an interview to The paper April 16. The pair said the company did not need to release clinical trial data because Hongmao liquor is a "TCM-protected composition". Wang denied Chinese media allegations that the company pressured police to pursue Tan or sent personnel to accompany the police.
Han said only 137 cases of people suffering from alcohol-related adverse side effects have been reported in the past 13 years, and most of them were mild. Wang also said local Hongmao liquor distributors — not the company — were responsible for many of the advertisements that led to temporary liquor sales suspensions.
Li Qingchen, a pediatric surgeon at Harbin Children's Hospital and a prominent TCM critic, said the Tan case could make Chinese people more skeptical about the safety and effectiveness of Chinese medicine. "But most will probably think it's just a problem with Hongmao alcohol, and still think Chinese medicine is reliable," he says.
Xia fears the case will further silence public criticism of TCMs, environmental degradation and other areas where expert commentary is crucial. Tan's arrest "could strike fear among scientists" and deter them from publishing scientific commentary, he says.