College of Medicine – Tucson Wins NIH Grant to Train Medical Science Students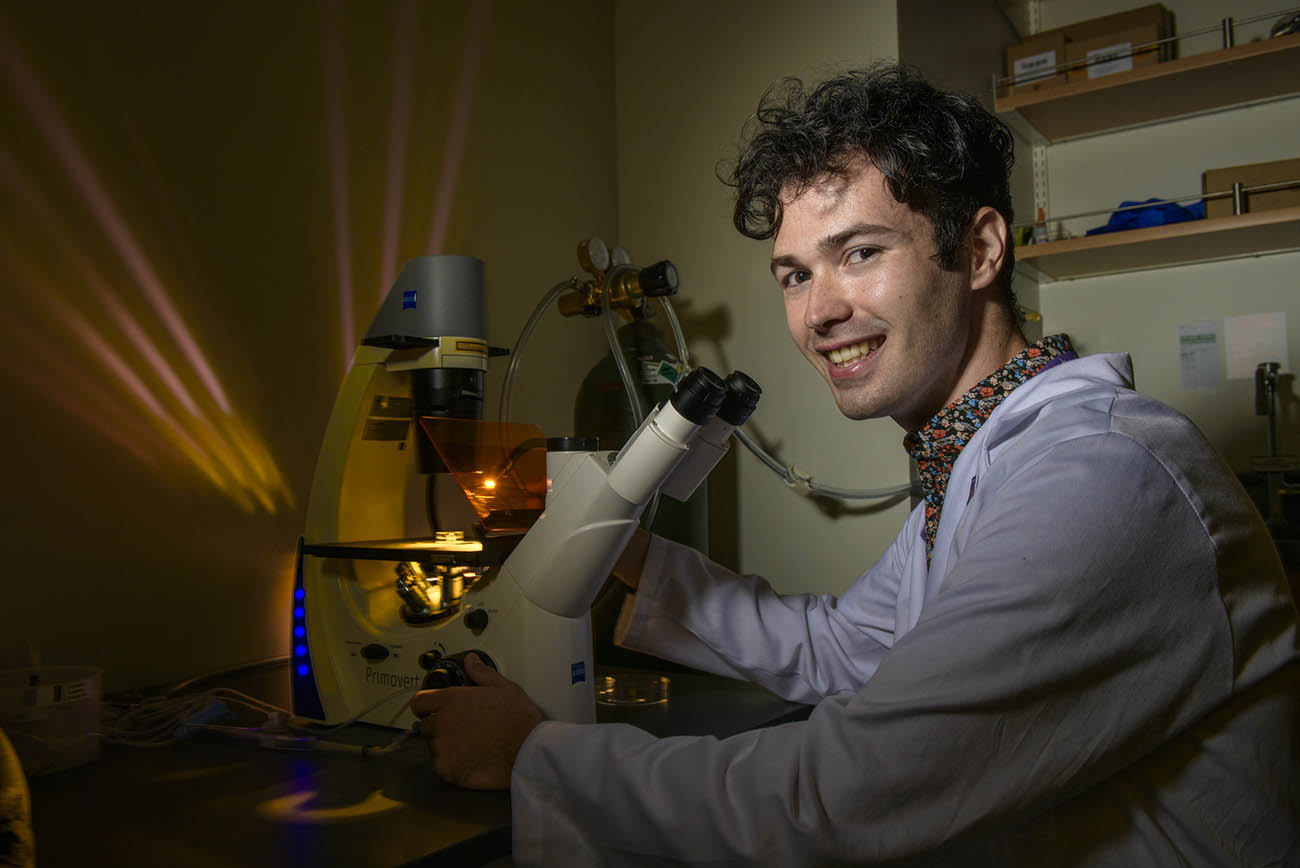 TUCSON, Arizona – The University of Arizona College of Medicine – Tucson is creating a medical scientist training program that will support students in the MD/PhD dual degree program through a new grant from the National Institutes of Health (NIH).
The $805,000 grant, funded over five years, will help pay for tuition and stipends for three students who enroll in the MD/PhD dual degree program at the College of Medicine in Tucson. Established in 1988, it is the first dual degree program in Arizona – and one of only 52 in the country – to receive a grant from the Medical Scientist Training Program of the National Institute of General Medical Sciences, a division of the NIH.
"This grant will aid in our mission to recruit and train future physician-scientists who can benefit the State of Arizona. We are grateful to have received such a competitive grant. It recognizes students, faculty, and exceptional staff who make up our MD/PhD program," said Todd Vanderah, PhDco-director of MD/PhD program and one of the grant's four Principal Investigators.
Gregory Branigana fifth-year student and founding member of the program's executive committee, is one of 34 students currently enrolled in the MD/PhD program.
"The Tucson College of Medicine's MD/PhD program provides excellent and impactful dual degree education while providing opportunities for students to develop as individuals and future independent physician-researchers," said Branigan. "We believe in a strong, supportive community and are united in our shared passion for science and medicine in the pursuit of patient care and scientific discovery. We deeply believe that there is no better training for aspiring physician-researchers.
According to the National Institute of General Medical Sciences, the Medical Scientist Education Program Grants were created to develop and implement effective, evidence-based approaches to integrated dual degree education. In order to qualify for the awards, dual degree programs must demonstrate rigorous scientific research and training.
In addition to the award, the college also received a philanthropic commitment of $75,000 from Joy Bunt, MD, PhD, who received her medical degree from UArizona College of Medicine – Tucson. Over the next five years, her commitment will fund a new summer research program for incoming first-year medical/doctoral students. The program will allow students to identify labs, projects and research mentors before the start of the academic year.
"We are very grateful for Dr. Bunt's generous commitment," said Dr. Vanderah. "As a physician-scientist, she understands the unique challenges of rigorous academic programs, and her input will help future dual-degree students get a head start and be even better prepared for success in college and beyond."