Enhanced Conolidine: Medical Scientist Clint Winters Announces Patent Filing for CONOCB2™, a New Conolidine-Based Pain-Relieving Active Ingredient with Natural Endocannabinoids | News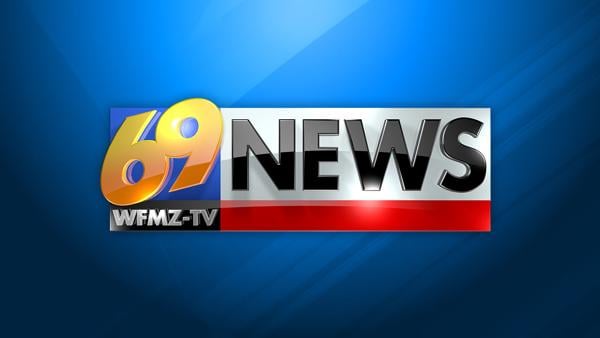 ALPHARETTA, Ga., January 11, 2022 /PRNewswire-PRWeb/ — Winters Biotechnology announced the filing of a patent for CONOCB2™, a new dietary ingredient comprising an improved version of the alkaloid conolidine formulated for enhanced natural pain relief.
This announcement follows the patent filing for CONO1000™, the very first natural conolidine ingredient to hit the global market.
For years, conolidine, a naturally occurring alkaloid found inside the bark of the Tabernaemontana divaricata tree, has been studied for its ability to provide effective pain relief.
A synthetic version of conolidine has been originally studied in 2011 and has been therapeutically compared to morphine without showing side effects or risk of dependence in rat models.
In 2019, Australian scientists have discovered it had similar pain relief modalities to CBD.
Then in early 2021, scientists have reconfirmed its ability to significantly relieve chronic pain because they identified its ability to affect the ACKR3/CXCR7 receptor.
In 2017, Clint Winters became the world's first medical scientist to explore the natural extraction of conolidine from the Tabernaemontana divaricata tree.
This extraction has become public knowledge in 2019.
The evolution of these non-synthetic conolidine ingredients has been under intensive testing by Winters Biotechnology for nearly 4 years.
There is strong evidence that it is a successful natural relief ingredient after private clinical testing involving nearly 30,000 volunteer users over several years.
In 2021, Clint Winters and Winters Biotechnology have announced patents on a new nutrient extraction system called the DualPolar™ extraction method, which is now used to create a full-spectrum extraction of Tabernaemontana divaricata, including the alkaloid conolidine.
This extraction was named CONO1000™.
Conolidine CONOCB2™ is an improved version of CONO1000™ that has been formulated to also affect the endocannabinoid system in addition to the opioid receptors in the brain.
The goal of the innovation is to create a "full-spectrum" pain relief ingredient that will be highly effective against many types of common daily pains.
Clint Wintersnow considered the world's leading authority on natural conolidine, had this to say about the new innovation.
"Developing CONO1000™ has been one of the most rewarding experiences of my life. I have worked very hard to develop a natural version of this powerful and promising pain reliever. From day one, I knew that conolidine was special because it could provide powerful relief to millions of people struggling with daily pain. That said, I believe that CONO1000™ is just the tip of the iceberg in conolidine innovations. My team and I immediately began researching ways to make it even more active in the human body. We became very intrigued by the endocannabinoid system. This research led us to the development of CONOCB2™."
The endocannabinoid system is notoriously affected by the cannabinoids found in hemp and cannabis, these cannabinoids are also known as CBD.
Clint Winters kept saying…
"Clearly there is evidence around the endocannabinoid system and pain relief. This evidence is associated with the current craze around CBD. With that in mind, we thought that adding the opioid receptor benefits of conolidine with endocannabinoid benefits could create a truly phenomenal relief ingredient that went to work fast and provided hours of full body relief."
The combination follows a scientific theory called the "entourage effect" in which multiple pain-relieving ingredients combine to create a single super ingredient.
CONOCB2™ is a patent pending blend of CONO1000™ and natural endocannabinoids via fatty acids. Notably, Winters Biotechnology scientists researched and added natural endocannabinoids avoiding cannabis and hemp. CBD is not present in CONOCB2™ in any form that allows it to be sold worldwide.
This formula also uses the powerful DualPolar™ extraction method during manufacturing.
Like CONO1000™, CONOCB2™ also includes 65 other naturally occurring alkaloids found in the powerful herb Tabernaemontana divaricata and is now patent pending.
CONOCB2™ does not contain any prohibited ingredients or hemp or cannabis in any form.
This innovation means that the powerful alkaloid conolidine can work alongside natural endocannabinoids in a formula that is legal for use worldwide.
Clint Winters kept saying,
"CONOCB2™ is the future of safe, natural pain relief. This 'first-of-its-kind' natural ingredient combines the power of natural conolidine and natural endocannabinoids in one potent ingredient. In testing, we were able to develop sublingual and topical applications with extraordinary effectiveness. I have seen this powerful ingredient dramatically change lives in our private testing. I am thrilled to see it help millions of people in the years to come as it becomes available worldwide as a legal pain relief ingredient"
Currently, CONO1000™ and CONOCB2™ are the first and only natural conolidine ingredients available in the world. Neither had any side effects.
Additionally, CONOCB2™ is the only known liquid relief ingredient that actively affects the endocannabinoid system without the use of hemp or cannabis.
Since it is non-synthetic, CONOCB2™ will not require a prescription, making it immediately available to those looking for natural pain relief.
Winters Biotechnology is currently in discussions with several leading manufacturers regarding the production and distribution of CONO1000™ and CONOCB2™.
This new legal and potent ingredient is expected to be available worldwide by 2022 in all major global markets.
You can learn more about Clint WintersWinters Biotechnology and CONOCB2™ by visiting WintersBiotechnology.com.
You can learn more about conolidine and CONOCB2 by visiting Conolidine.com.
Winters Biotechnology is a medical innovation company based in Alpharetta, Georgia. The company is 100% owned by Private equity firm Winters Capital and was founded by a medical scientist, entrepreneur, entertainment figure and investor Clint Winters. The company is focused on creating unique dietary ingredients and innovative nutraceutical and pharmaceutical manufacturing methods that manufacturers can license.
In addition to the CONO1000™ and CONOCB2™ patent filings, Mr. Winters has also filed two patents with the natural painkiller conolidine alkaloid and an additional patent in relation to CBD enhancement.
The company is currently developing two novel drug delivery mechanisms that will be patented by the end of the year.
Earlier in his career, Mr. Winters developed and patented non-thermal infrared technology that is now used to speed healing and relieve pain.
Media Contact
Spencer Jargon, Winters Biotechnology, 1-877-678-9719, [email protected]
SOURCE Winters Biotechnology