MD/PHD Medical Scientist Training | MUSK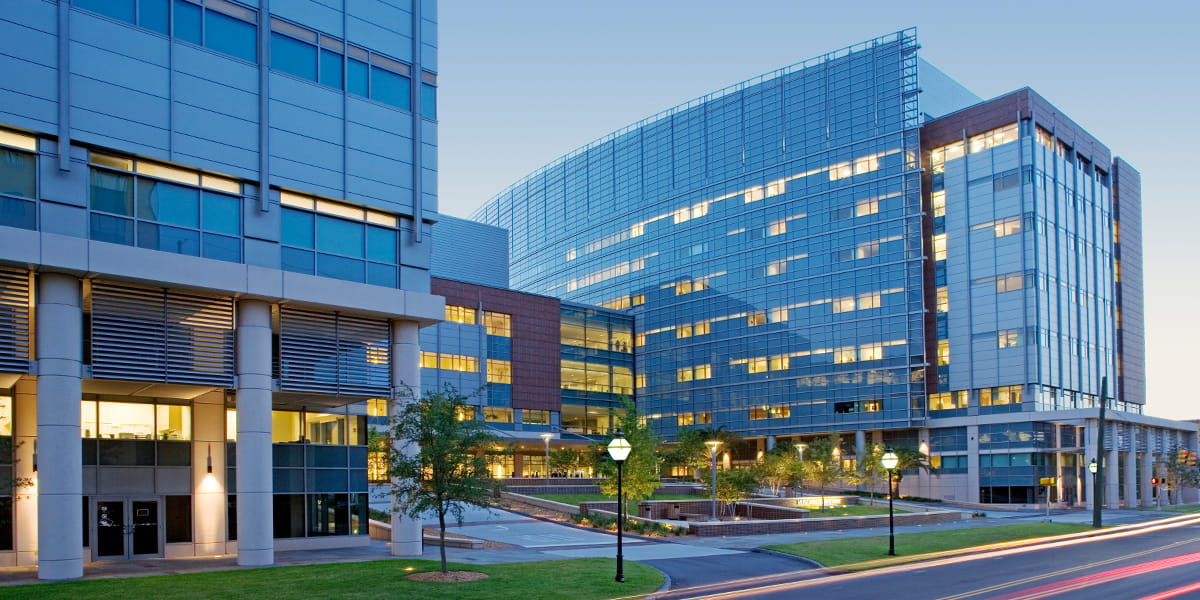 The description
This combined degree program is designed for outstanding students who wish to become medical scientists and pursue research careers in an academic environment. The program is usually completed in seven to eight years. Stipends of $30,500 per year, paid health insurance, and tuition paid by Dean's Scholarship are also provided to MSTP (MD/PhD) students. More information can be found on the College of Graduate Studies website.
Requirements
We are particularly interested in why you want to come to MUSC for the MSTP and what research you want to pursue in graduate school. The committee takes a holistic approach in evaluating GPA and MCAT scores are a big factor in getting an interview, how much we look for the other essential traits to become great doctors. These include:
• Evidence of a serious and enthusiastic commitment to the program
• Cumulative grade point average of 3.5
• Superior performance on the MCAT, 80th percentile or higher (taken within 3 years from date of enrollment, July 1)
• Obtaining a bachelor's degree before enrolling in the program
• Record of advanced courses in physical and/or biological sciences
• Demonstrable evidence of a commitment to research
• Outstanding faculty recommendations from applicant's undergraduate institution and research mentor(s)
Application process
Application to the MSTP at MUSC involves completion of the American Medical College Application Service (AMCAS) Online Application and an additional request.
Ask AMCAS to forward your AMCAS application to MUSC. You must select the MD/PhD program type on your application. This application will allow you to submit essays outlining your interest in the combined MD/PhD program.
You must submit three to five letters of recommendation. These letters should be from research mentors, instructors, physicians, or past or current employers. References should be from people who know you well enough to comment on your educational and research potential. We will also accept a committee package with three separate letters from your college's pre-medical advisory committee. Non-traditional students who have been absent from college for a number of years may substitute an employer with one of the faculty letters. All letters should be submitted via AMCAS. We do not accept paper recommendations.
For the complementary program application, we want to know why you want to come to MUSC for the MSTP and what research you want to pursue in graduate studies. Your MSTP application will serve as a secondary application for the MD program and for the MSTP. No additional application is required to be considered for both programs. However, if you also wish to be considered for the MD-only program, you must notify us.
Consumption of cannabis and/or CBD products
Marijuana is a Schedule 1 drug and its purchase is illegal in South Carolina. Other than a narrow and limited scope of codified/documented medical exceptions, it is illegal for individuals to consume marijuana/tetrahydrocannabinol (THC) in South Carolina. Although cannabidiol (CBD) products can be purchased and used in South Carolina, be aware that CBD products may contain higher levels of THC than depicted on the packaging and that the use of CBD products can result in a positive THC/marijuana test. Be aware that current drug testing methods cannot accurately determine the origin of THC metabolites (i.e. whether they come from marijuana or CBD products). Your university program has the authority to perform random and/or scheduled drug testing; if your test result is reported as positive for THC metabolites (even if you have only used a CBD product), your ability to be accepted into the program, progress through the program, and/or complete with success the program can be negatively affected.
Registration deadlines

Start of term
type of request
Available
Deadline
Fall 2022
Ordinary
July 1, 2021
1 Dec. 2021