Traditional Chinese medicine pushes digital boundaries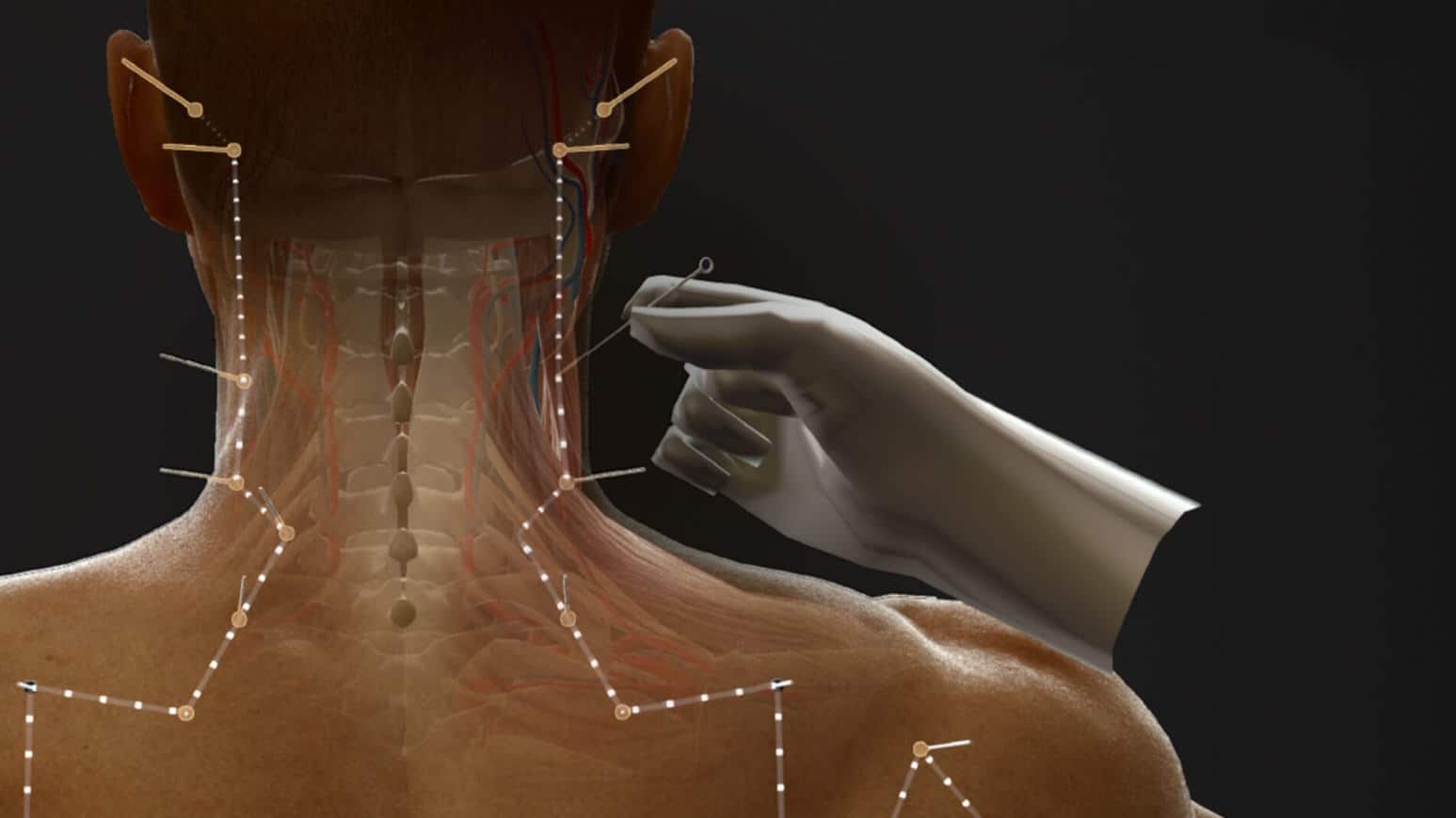 Used in China for thousands of years, Traditional Chinese Medicine (TCM) is pushing digital boundaries to improve accuracy and accessibility with increasingly sophisticated and accessible treatments that are driving demand. High-tech TCM solution providers are enhancing their offerings by integrating artificial intelligence (AI), virtual reality (VR), and augmented reality (AR).
The so-called fourth industrial revolution is in full swing, bringing with it both challenges and opportunities. This digital transformation is having a massive impact on the healthcare sector, disrupting business models, services, regulations and the demand for skills. In China, home to a creaky health care system and an aging population, the government is turning to new technologies to drive a shift from disease-centric care to what is being called "big health." Focusing on prevention rather than cure, this healthy living initiative will provide a full suite of smart, personalized services to citizens to span the full continuum of care.
Big Health seeks to combine traditional remedies, Western medicine and wellness regimens into a national holistic program. Thus, the demand for traditional Chinese medicine is on the rise, with the global market leading grow more than 5% per year by 2030. Sofya Bakhta, analyst at a China-based market research and consulting firm Daxue Consultingnoted:
"With their growing awareness of health and wellness issues, an increasing number of Chinese people are now seeking good quality TCM treatments. As TCM increasingly intersects with cutting-edge digital technology, these treatments are becoming more sophisticated and accessible, further driving demand. »
Something old, something new
As one of the oldest health and wellness systems, TCM has been used in China for thousands of years. While other medical regimens prioritize treating disease, TCM aims to increase immunity and improve well-being. TCM practitioners typically diagnose a patient's condition by observing, listening, asking, and feeling – they then use a variety of natural products to improve overall health, ease pain, and treat ailments. The most common types of traditional Chinese medicine include herbal remedies, acupuncture, and Tai Chi.
The emergence of new technologies such as big data, artificial intelligence, virtual reality and augmented reality means that the diagnostic methods generally used in TCM are now simulated, extended and even replaced. Supported by the rapid development of Chinese mobile health (mHealth) applications and given additional impetus by Covid-19this means that China is now at the forefront of cutting-edge TCM-based healthcare.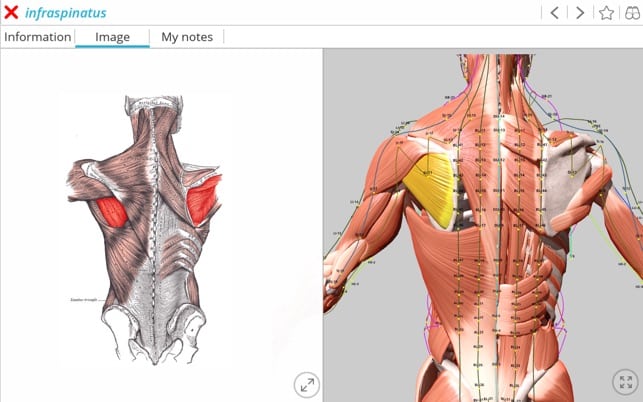 The rapid growth in mobile phone usage, internet connectivity and digital health technologies means that China's mobile health market is currently booming. The market contains a growing number of applications for TCM practitioners, with the majority focused on acupuncture and herbs.
Acupuncture involves the insertion of very fine needles through the skin at strategic points on the body. It is a key component of TCM and is most often used to treat pain, although it is increasingly being used for general well-being, including stress management. A growing number of smartphone apps, such as Acupressure point for over 300 diseases, 3D Visual Acupuncture, Acupuncture index and Acurhythmhelp users identify the body's acupuncture points (places where nerves, muscles and connective tissue can be stimulated) and the meridians (lines) that connect them.
Wouter van Vugt, founder of Visual Acupuncture 3D, explained:
"In books and pictures, it is difficult to understand how the meridians flow from the front of the body to the back, and how they pass through different organs. My three-dimensional app allows for a much better visual understanding of how different points relate to each other and to anatomical landmarks.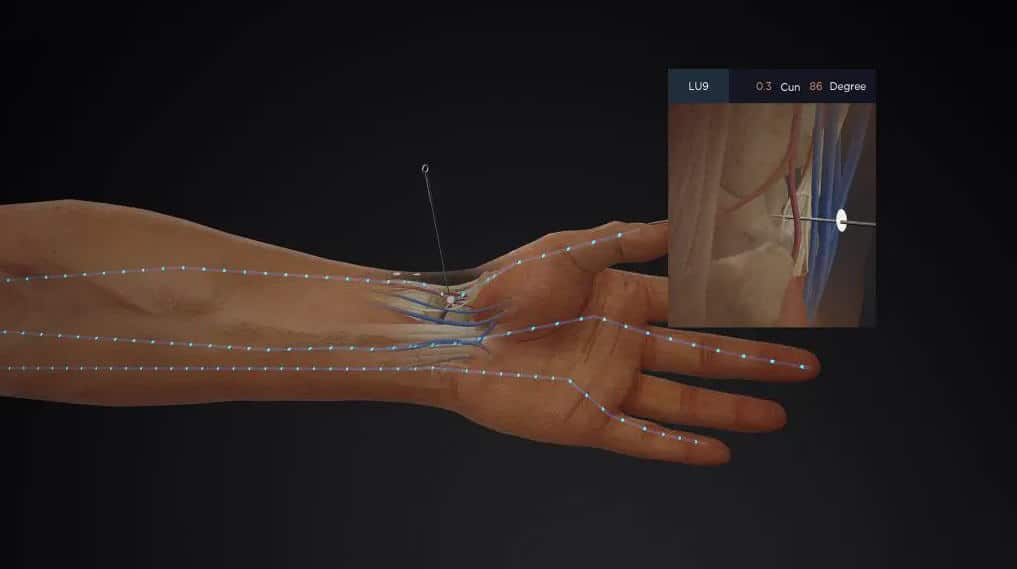 TCM mobile apps are not limited to acupuncture. Bencaofor example, provides users with a wealth of information about herbs and how they can be used to treat specific symptoms. Help at the TCM clinic is a one-stop-shop for TCM practitioners, with acupuncture point locations, herb information, and the ability for the user to test their knowledge.
Next Generation Technology
However, the technology related to acupuncture does not stop at simple screen visualization. Acupuncture AR claims to be the world's first AR-based app for acupuncture, acupressure and moxibustion (a TCM therapy that involves burning dried mugwort on particular points on the body). It uses AR to help users locate and view acupuncture points (currently 170) on the body live through the smartphone camera.
AcuMap from FRIEND (Medical Augmented Intelligence) goes even further by integrating VR into its acupuncture solution. Using AcuMap software and a VR headset, acupuncturists and students can meet virtually to hone their skills and exchange clinical decisions, all from the comfort of their homes.
MAI CEO Sam Jang said:
"AcuMap is designed to go beyond current acupuncture training and simulation with its comprehensive, medically accurate 3D mapping of the human body. Based on increasingly affordable headsets, we want to build a scalable virtual world so that everyone can receive medical training and improve their skills.
Improved AI
Other high-tech TCM solution providers are enhancing their offerings by integrating AI. the XunAi The app, which was developed by Shenzhen-based Aiaitie, diagnoses users' health by using AI to analyze photos of the tongue, face, hands or other body parts, then recommending TCM-related therapies (tongue diagnosis has played a central role in TCM for thousands of years and a growing number of companies are working on related AI-based systems).
XunAi Founder Ellen Ony said:
"The most innovative aspect of the app is that it removes the need for doctors. In less than two minutes, the AI-based system offers a health check and an associated way to improve health, which could be related to diet, music, acupuncture or moxibustion.Multiple technologies are involved, such as deep learning, advanced visual recognition and attitude positioning.
Based in Vancouver WisdomAIC also integrates AI into the four diagnostic methods of TCM (looking, listening, smelling, asking and touching) using image recognition, speech processing and machine learning. The system has been deployed in over 1,000 medical institutions and is currently being tested to improve the accuracy and efficiency of TCM diagnosis and treatment.